You are here: Home Page > Tahoe-Reno Directories
Special Choices for Lake Tahoe Weddings
Lake Tahoe is the most beautiful place on the entire planet for weddings! Alternatively, consider the excitement and city lights of Reno for your wedding! We know you can always google for Tahoe wedding info. That's why our Lake Tahoe Weddings Page features special choices for weddings and receptions at Lake Tahoe.
---
Music and Entertainment for Tahoe Weddings...
---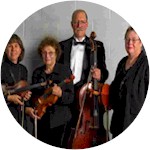 String Quartet for Your Wedding
Silver Strings provides elegant musical entertainment for weddings, receptions, and special events at Lake Tahoe, Northern Nevada and Northern California. We have made music for many brides and grooms and know how to create a lovely setting and mood. (When booking, please tell Ellie you found out about them on "Tom and Mary Kay's Web site.")
Sponsored by: http://silverstringsnv.com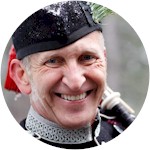 Tahoe Bagpiper for Your Wedding
Bagpipes are a wedding tradition at Lake Tahoe, due to the Tahoe Bagpiper. He's Sean Cummings, and he is is the 8th generation descendant of the royal Scottish bagpiping family. Tahoe Bagpiper specializes in Lake Tahoe weddings and other events. Also contact Tahoe Bagpiper Sean Cummings for weddings in Reno, Northern Nevada, Sacramento, and Northern California. (Please tell the Tahoe Bagpiper you found out about him on "Tom and Mary Kay's Web site.")
Sponsored by: http://yourbagpiper.com/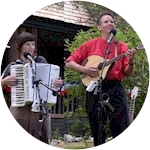 Celtic Music
Celtic music is a lovely addition, because of its romantic and ethereal nature. It's also a lovely way to include family tradition and history, the old and the new! Gairin Celtic Music features fanciful instruments (accordion and mandolin and guitar) and beautiful duet singing, and they know the traditional songs and tunes that family members will remember: including jigs, reels and even a bar tune or so, when requested. You and your guests can enjoy live music during-the-ceremony or at your reception. Just contact us to discuss your plans and how we can help make your occasion special and memorable.
Sponsored by: Gairin Celtic Music
---
Planning Your Tahoe Wedding...
---
Registry and planning is made simple for brides and grooms, family and friends on the Amazon Wedding Planner - Create an Amazon Wedding Registry
On The Wedding Planner you can also find helpful suggestions for...
The Reception - Planning Basics A celebration like no other, your wedding reception will literally be the first party you throw as a married couple. And whether it's a sophisticated champagne affair or an out-and-out hoedown, you should have the time of your life. Consider Style. Match the Reception to Your Style.
Choosing a Reception Location - As a power-planning wedding team, one of the first things you'll choose is the location of the reception. Whether you'll say your vows under the same roof you'll cut your cake, or the two sites will be across town from each other, there are a few critical qualities to look for in any venue.
Planning the Food for the Reception - Food is the fuel for your reception. It'll get guests mingling and marveling, and it'll be remembered long after the event. It's also a complicated little feature to plan. Read up on the basic scoop on dining formats, food extras, and things to think of. What Kind of Menu Suits Your Reception?
Beverage Choices for the Reception - The beverages at your reception keep palates refreshed and tongues moving. They might even inspire a few of the more timid souls out onto the floor for the impromptu dance circle. We've got the rundown on the choices that can get you the most bang from your bubbly. Design a Signature Cocktail
Reception Music - It's the lifeblood of a reception. Without it, conversation dries up, mingling halts, and dancing is an impossibility (except, perhaps, for the toddler set, who bring their own beat). When planning the tunes for your party, consider three primary issues: style, range, and delivery. What Kind of Music Suits Your Reception?
Wedding favors are a pleasant contradiction - an extra that's actually indispensable. Whether they're simple or elaborate, favors make a great way to thank guests, add a personal touch to the celebration, or round out the theme of your party. Find Memorable Favors.
Transportation to and from the Reception - Fabulous transportation to and from the wedding site is the emphatic punctuation of your special day. Your particular mode of transportation will depend on your budget, your taste, and your list of passengers.
Find out more...
Amazon Wedding Planner & Wedding Registry
---
Tahoe Wedding Licenses...
---
Douglas County Clerk/Minden
(775) 782-9014 1594 Esmeralda, Minden, NV 89423
Office is open 9 am-5 pm, Monday-Friday
Douglas County Clerk/Lake Tahoe
(775) 588-7100
County Administration Building/ Sheriff's Office, Hwy. 50, Stateline, NV 89449
Open 9 am-9 pm, Monday-Saturday, 9 am-5 pm, Sundays & Holidays
Visit Douglas County Clerk Wedding Page...
El Dorado County Clerk
(530) 573-3409 3368 Lake Tahoe Blvd. Ste. #108, South Lake Tahoe, CA 96150
Open 8-11:30AM and 1-4:30PM, Monday-Friday
---
Looking for a Minister at Lake Tahoe?
---
South Lake Tahoe Ministers...
Rev. David Beronio
(775) 588-7655 Stateline, NV
Reverend Gil Linsley and
Reverend Gail Linsley
(800) 426-2858 Lake Tahoe, NV - Serving all of Lake Tahoe, Carson Valley and Reno
Reverend J.B. McIntyre
(800) 336-3585 Lake Tahoe, NV
A Heavenly Wedding Rev. A.D. Madley
(775) 588-6336 S. Lake Tahoe, CA
David Anderson
(800) 833-4422 Stateline, NV - At Caesar's wedding chapel, South Lake Tahoe.

North and West Shore Ministers...

Mountain High Weddings
(530) 525-9320 Homewood, CA
Squaw Valley Chapel - Rev. Steve Hamilton
Olympic Village, CA
(530) 581-4011
Mountain Marriages
(530) 525-6742 Homewood, CA
Reverend Doctor Asa Weston Collins
(775) 831-7232 Incline Village, NV
The Dream Maker Lake Tahoe
(800) 252-3732 Incline Village, NV
Minister Marty Cohen
(530) 546-7270 North Lake Tahoe
Rev. Guthrie Swartz
(530) 583-7401 West Shore